Pininfarina bus shelters for the City of Miami Beach.

Our challenge was to create an iconic design that answers to the local weather and zoning challenges. 
The modular design, helps in maintaining the the costs and complexity down while allowing to play with different sizes and features.
Sun study on the initial concepts as well as the existing shelter roof for comparison. 
Using Rhino and Ladybug plugin, helped me deliver solar radiation study for the location of Miami Beach and thus evaluate different concepts relative to one another and to the existing solution. 
Simplicity does not mean lack of refinement. It was important to give soul to the extrusions, to the blends and the beams.
The challenge was also to maintain continuity between several different modular elements no matter their final arrangement. 
In Miami, no matter how much rain shelter you have above if the rain comes from the side.  
Our challenge was to design great looking seats that were ergonomic and at the same time allowed water to drain away. 
Choosing a bar-stool low back design the shape and incline open up the hips to provide for a relaxed posture that takes the pressure off the back. The seats in UHPC concrete (meldstone by
LandscapeForms
), sealed from the elements, was chosen for the job.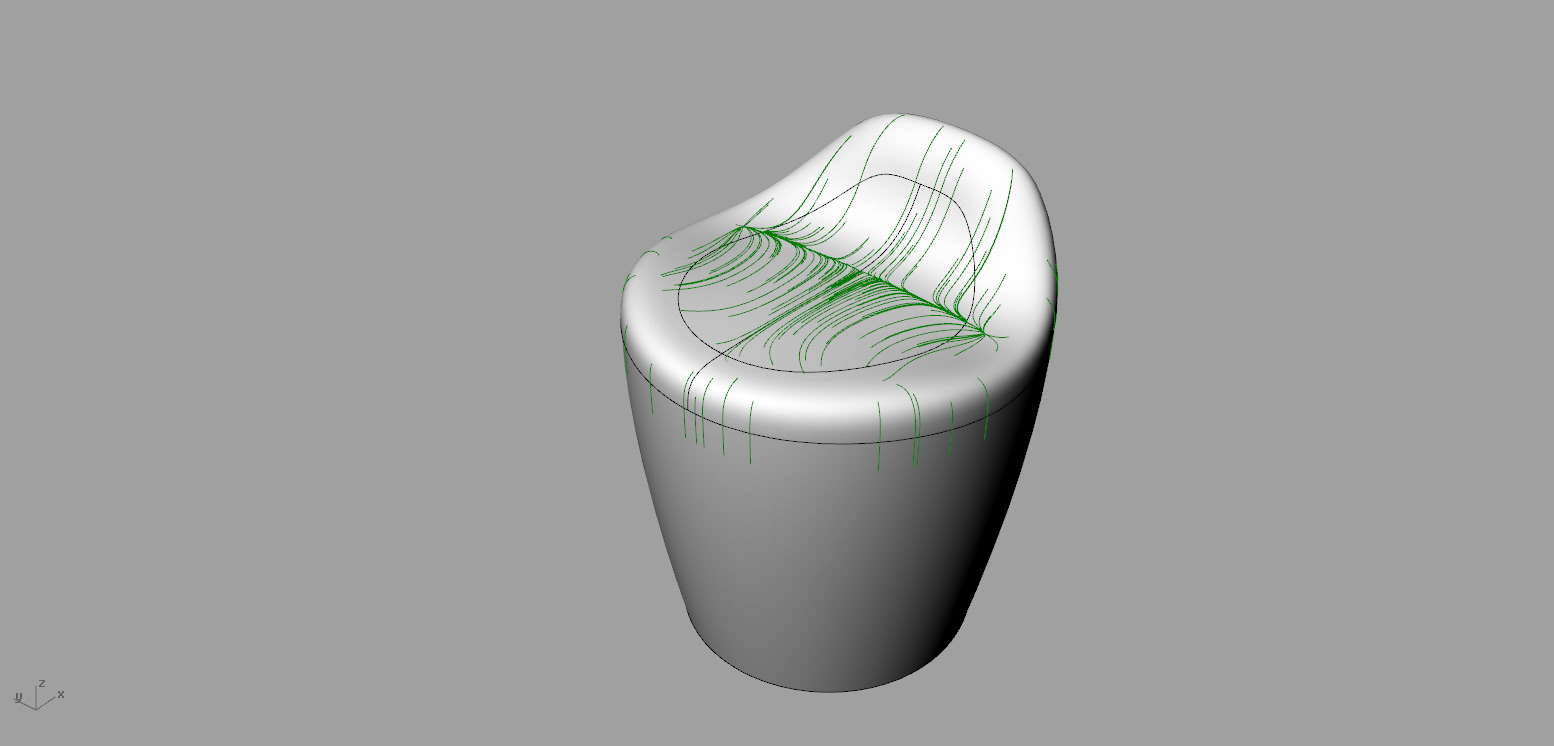 Prototyping, getting samples and working with technology suppliers for photovoltaic roof, powder-coating, concrete and dichroic glass became routine as we tried to dial in the specifications, in order to transmit them optimally for the city's bidding process.  
It was exciting, and a validation for the whole team when the project was awarded Red Dot in 2019.